As many of you already know, I've become a Brisbane gal this new year. This move has been a year in the making, as I first imagined myself living here last year when I visited these beautiful Queensland hotels, and now have finally made the move to the sunshine state. And of course, it took me no time at all to discover the best dessert in Brisbane (no surprise there!) Because as you'll know if you've been reading my blog for some time, dessert is sort of my specialty. Here are the best desserts in Brisbane and where to find them.
Cowch Dessert Bar
Now with locations in both Brisbane and the Gold Coast, Cowch Dessert Bar must be doing something right! If you're looking for the perfect date night or group date with friends, Cowch Dessert Bar in Southbank offers a little something for everyone, especially if you like life on the sweeter side! The entire place is dedicated to desserts and sweet treats, with a dessert cocktail bar to switch it up in the evenings.
Location: 2/179 Gray St, South Brisbane QLD 4101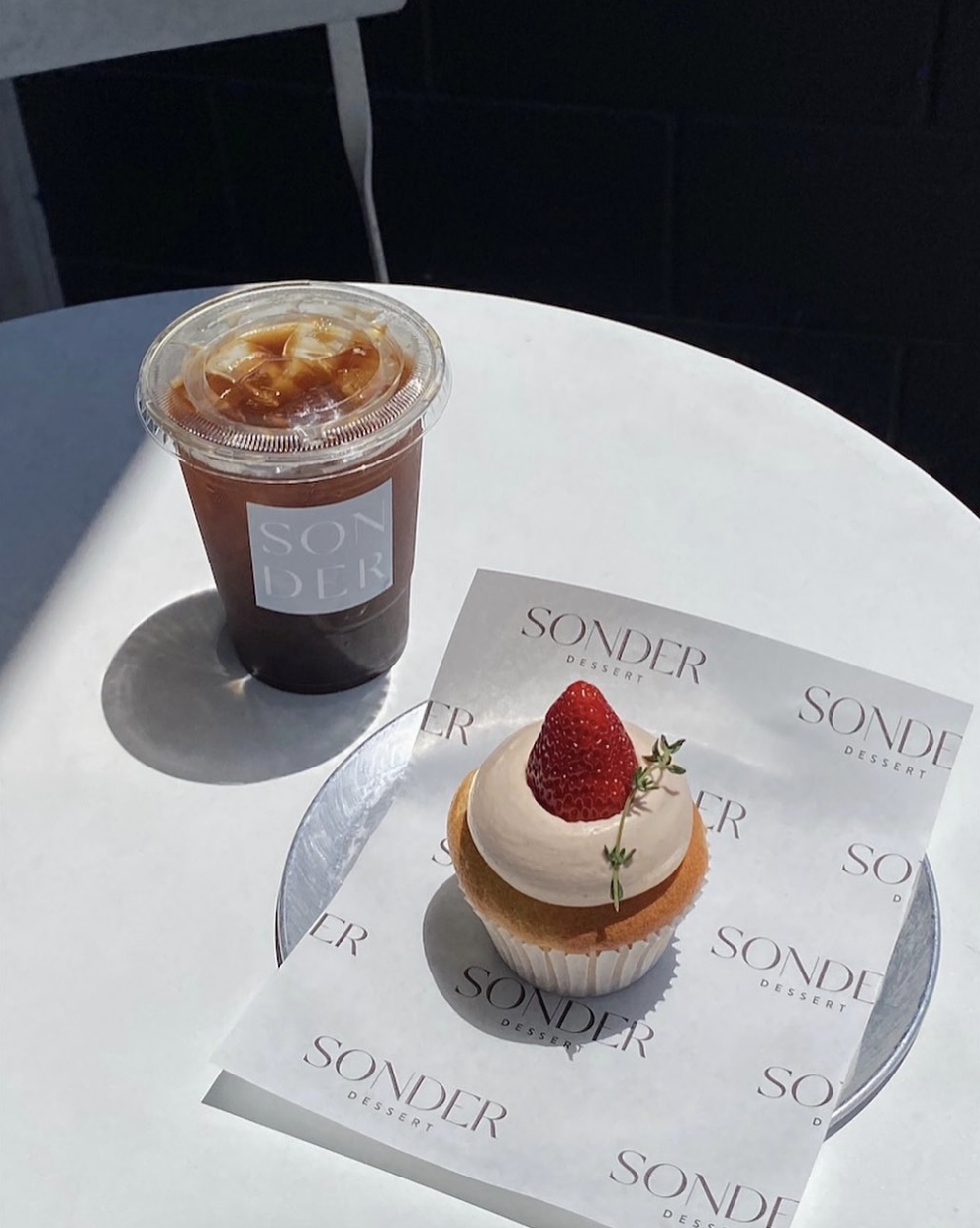 Sonder Dessert
If Japanese desserts and fine patisseries tickle your fancy, then head on over to Sonder Desserts in Sunnybank Hills. This gorgeous patisserie as delicate desserts, layered cakes, and lots of delicious matcha creations if you're a green tea fan. They're open late, so it is a great date night location when you're craving something sweet but would rather skip dinner and go straight to dessert.
Location: 7c Farne St, Sunnybank Hills QLD 4109
Like! Ice Cream
With a tagline boasting hand churned ice cream, Lick! Ice Cream have become a crowd favorite amongst dessert lovers in Brisbane. And with the heat of this city, we'll forgive you for making multiple visits to their multiple locations. Our favorite flavor choice would have to be sticky date, followed by salted caramel as a close second.
Location: 3/321 Honor Ave, Graceville QLD 4075 (multiple locations)
The Oreogasm at Ze Pickle
Ze Pickle in the Valley are serving up some serious desserts. From pan cookies to the oreogasm (deep fried oreos, yes really), we can find at least a few reasons to drop by for a visit. While dinner is the main event at Ze Pickle, the desserts are certainly worth a visit on their own.
Location: 4 Hynes St, Fortitude Valley QLD 4006
Rofl Wafl
Fancy a buttery smooth, crispy crunch exterior waffle? Head on over to Rofl Wafl in Carseldine. This waffle and pancake parlor is a sweet lovers' breakfast of dreams, with endless flavor combinations to choose from depending on whether you prefer a sickly sweet caramel topping, or a balanced classic by opting for the berries and maple syrup. Yum!
Location: 735 Beams Rd, Carseldine QLD 4034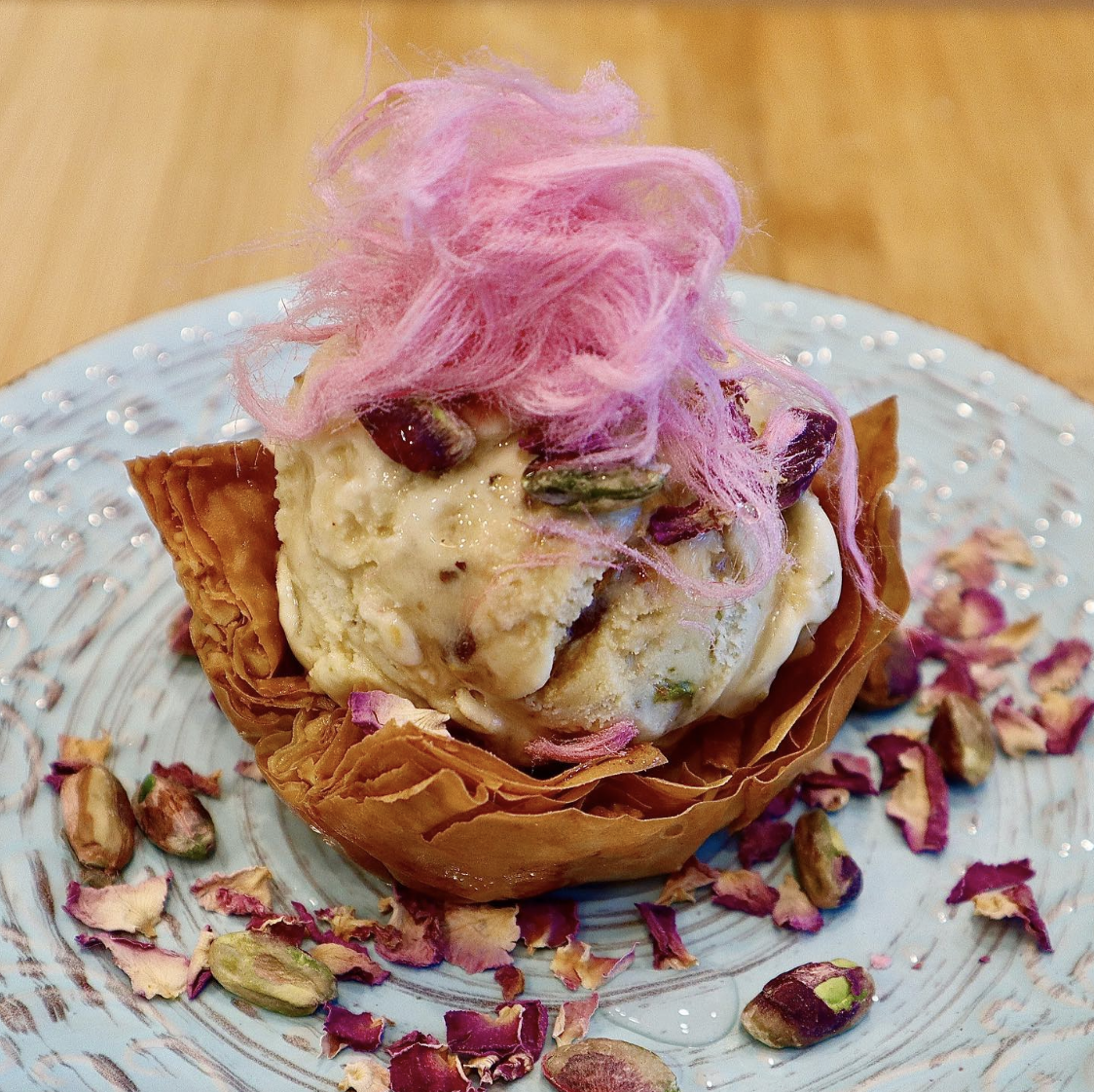 Bennie Adam Ice Cream
When it comes to ice cream, Brisbane has no shortage of parlors offering their sweet scoops. And considering the heat, it is little wonder ice cream parlors are plentiful in this city. So when you're tired of the usual suspects, make a special trip over to Bulimba for Bennie Adam Ice Cream and try their pistachio rose pastry basket specialty. You won't regret it.
Location: 158D Oxford St, Bulimba QLD 4171
Sweet Treats Dessert Cafe
When you're in the mood for something on the more delicate side, there are pastries galore on offer over at Sweet Treats Dessert Cafe. There's a delicious tea menu to match the delicate sweets, giving you the feeling of a European tea house without ever leaving the sunshine state!
Location: 1a/258 Warrigal Rd, Eight Mile Plains QLD 4113
Denim Co | Lava Cake
This sweet little coffee shop in South Brisbane might look like your ordinary coffee store at first glance, but the lava cake on their menu is something you'll have dreams about later. You'll find them tucked away in Little Stanley Street.
Location: Shop/9A Little Stanley St, South Brisbane QLD 4101