Maybe you're not comfortable haggling with a customer service representative or you don't have the time to do it yourself. Perhaps you've tried to negotiate your bill in the past and didn't have any success. Whatever the case may be, bill negotiation services can save you both time and money.
These services work by connecting you with a bill negotiator who will work on your behalf to lower your monthly bill. The bill negotiator will call your service provider and attempt to get them to lower your bill. If they are successful, they will then take a percentage of the savings as their fee.
There are a number of bill negotiation services available, but not all of them are created equal. When you're looking for a bill negotiation service, you want to make sure that you find one that has a good reputation and is upfront about its fees.
The Best Bill Negotiation Services
1. Truebill
Truebill is your automated financial assistant and budget tracker designed to put you back in control of your money.
Truebill is a free-to-use app but offers several services that do cost money that we cover more in-depth in our review.
For pricing, you can choose on a sliding scale between $3-$12/month. The $3 and $4 options are billed annually.
Overall, Truebill lets you easily track bills, cancel unwanted subscriptions, and proactively will request refunds on your behalf, putting real money back in your pocket.
With Truebill, you can save money, find the best credit card, lower your bills, and stay in control of your finances.
It's like your own personal finance watchdog. This free app delivers on its promise to save you money effortlessly. You can use it to lower your bills, cancel unwanted subscriptions and bill negotiations.
Benefits
A plethora of features for a new financial app such as lowering bills, monitoring your subscriptions, cancellations concierge, outage monitoring, and even saving you money on your electricity (in some areas)
Free to download
Compared to most of the bill negotiation apps in this category, Truebill is a top contender
Downsides
They take 30% to 60% of the total refunded amount for the first year's savings. This figure is high. However, if they don't save you anything, you aren't charged.
Our #1 Pick
Truebill
4.5
Managing money can be hard. Don't do it alone. Truebill empowers you to save more, spend less, see everything, and take back control of your financial life.
Lower Your Bills Truebill Review
2. Hiatus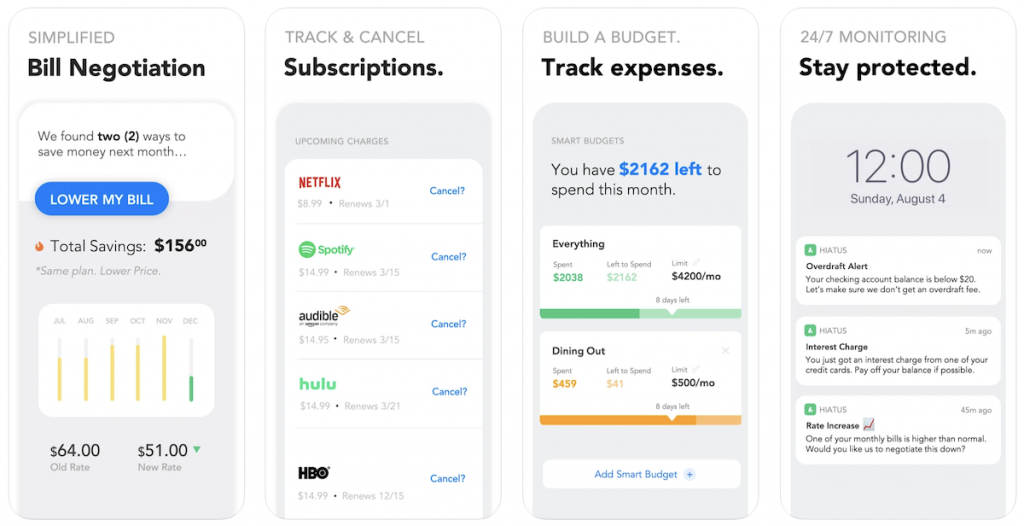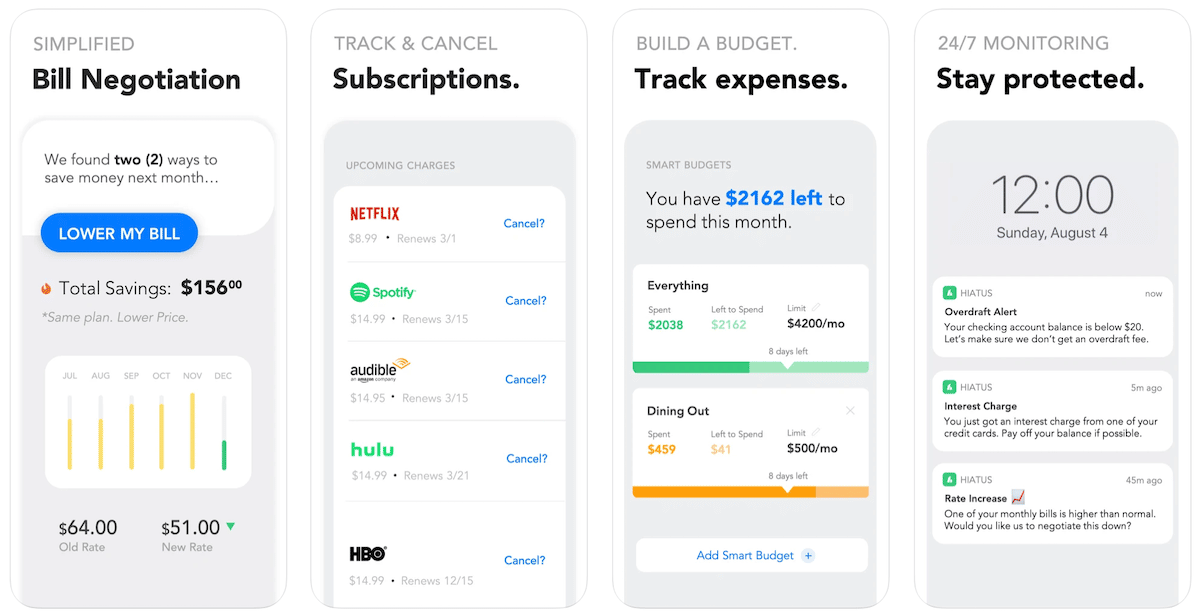 Hiatus works a little differently than Truebill but saves users on average $300 over the app's lifespan. The first thing Hiatus does for you is scan through your linked accounts to find any forgotten, live subscriptions.
It has some great features including:
Monitors existing bills and upcoming rate changes
Ongoing financial analysis and recommendations
Negotiate monthly bills like being able to lower your AT&T bill
Cancel unwanted subscriptions
Holds banks balances, current subscriptions, bills
Using your linked accounts, Hiatus creates a comprehensive view of your current subscriptions, bills, and utilities. They monitor trends, watch for increases in your billing, and alert you if any rate changes are coming.
Hiatus charges $9.99 mo but offers one of the best experiences for users, which may make it worth the price for you to try out. You can try it out here.

Benefits
Automated financial assistant to help you stop overspending each month
Average users can save $300 each year
Track bank balances to help you avoid fees
Compared to most of the apps in this category, Hiatus is a good contender
Downsides
Premium membership costs $9.99 per month
Trusted by over 1,000,000 people
Hiatus
4.0
Hiatus organizes your finances and monitors your largest expenses. Get better rates on your debt, insurance, deposits and utilities.
Lower Your Bills
3. Trim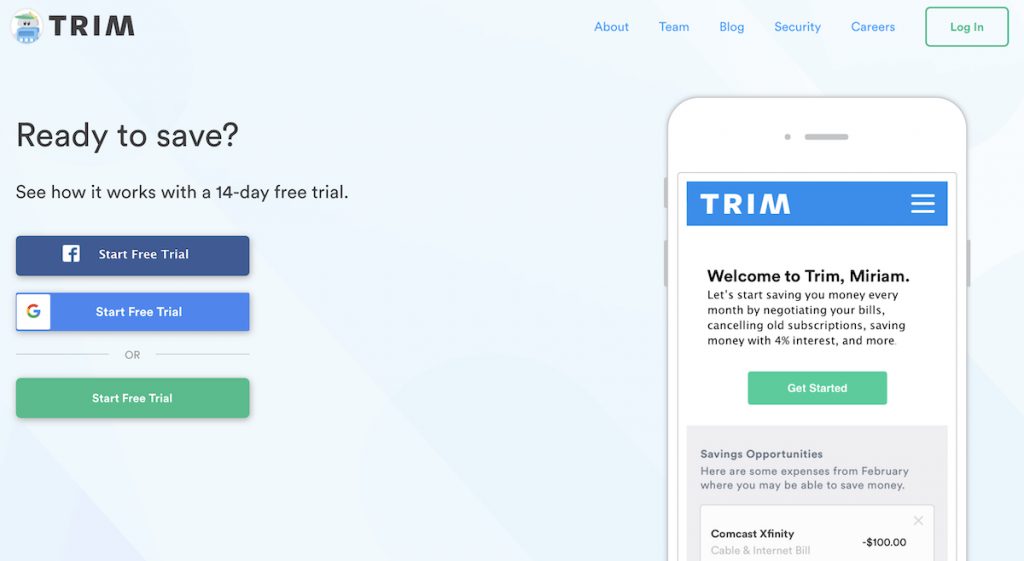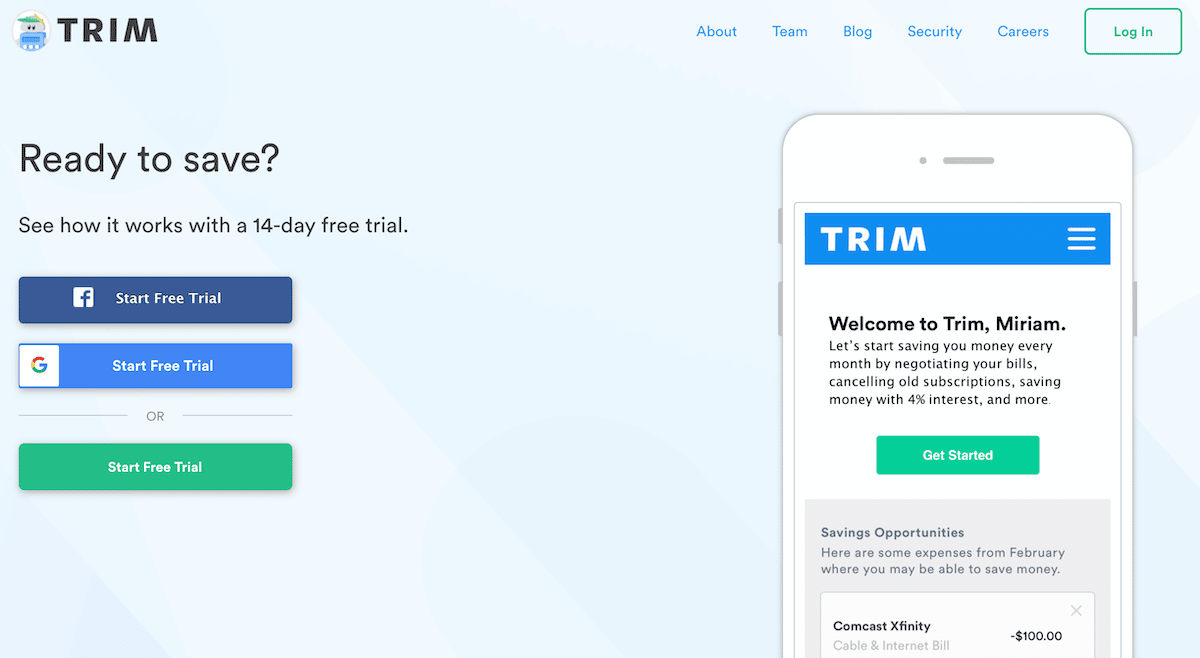 Trim makes the bold claim that its machine-learning-facilitated app platform saves its users $1 million per month.
How?
By looking over your finances and canceling unused subscriptions, finding more affordable utility and service providers and generally looking for waste and redundancy.
They also have a host of other features that make them worth checking out. But Trim will charge 15% for bill negotiation and offers a premium membership for $99 per year.
This money-saving app promises people a convenient and straightforward way to gain control over their finances and improve their financial health.
Trim helps you save money on autopilot by:
Cancelling subscriptions. Trim sends you a list of your current subscriptions and you can cancel the ones you don't use.
Save on your internet and utility bills. Trim bot negotiates your bill on your behalf and gives you money back in your account in the event of an error.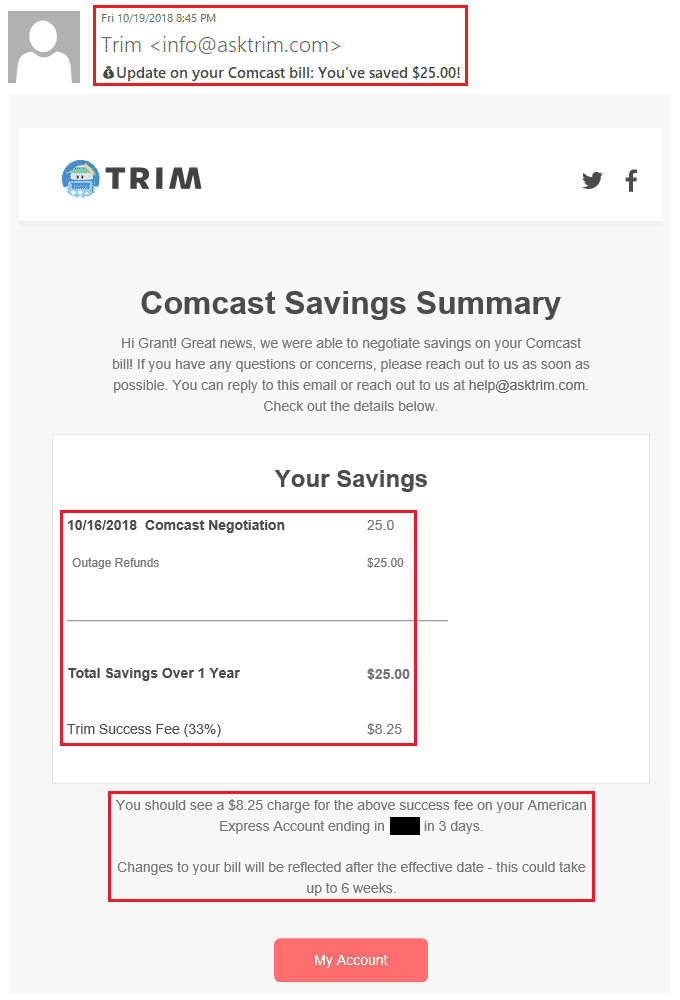 Track your expenses. Easily find out how much you spent this month by asking Trim.
Pay down your debt (new). Now you can pay down your debt faster with TrimPay! It's the easiest way to make additional payments to your credit card—saving money on interest and getting out of debt faster.
Negotiate your bank fees + credit card APR. Trim can negotiate credit card APR and reduce bank fees. They can negotiate interest payments, overdraft fees, minimum fees, and more.

Benefits
For the most part, Trim is a free service
You can get major savings as Trim cancels unwanted subscriptions on your behalf
Easy to use interface
It's free to use and you'll only be charged if Trim can save you money (win/win)
Downsides
There is no mobile app, however, the website is mobile-friendly
The 15% fee for a successful bill negotiation is charged upfront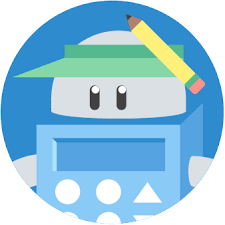 Trim
4.0
Use Trim's AI to identify and manage your recurring subscriptions, find savings with your daily expenses and even renegotiate your bills to save you money with month.
Lower Your Bills Trim Review
What Bills Can I Negotiate?
You can negotiate practically any bill, but some are easier than others. Here are a few of the most common types of bills people try to lower:
Phone bill
Cable bill
Internet bill
Rent
Insurance premiums
There are a few key reasons why you might want to use a bill negotiation service, whether it's to save time or money (or both).
For one, bill negotiation services have trained professionals who are familiar with the latest rates and how to get the best deals. They also have established relationships with many of the customer service representatives or companies they'll be speaking with, which can make a big difference when it comes to getting a lower bill.
In addition, these services can save you a lot of time and frustration. If you've ever tried to negotiate your bill on your own, you know it can be a long and drawn-out process with no guarantee of success.
Finally, using a bill negotiation service is often cheaper than hiring a bill consultant or lawyer, and you'll only pay if the service is successful in lowering your bill.
Other Apps to Help You Save Money
Saving money doesn't have to be painful — In fact, I've listed the best money-saving apps and price-drop apps to help you save money automatically.
Whether it's preparing to buy a big-ticket item, paying down debt, building a nest egg for retirement or just saving dimes and dollars on every day recurring purchases, saving money is crucially important.
Saving money can be easy, especially with a powerful personal computer in your pocket disguised as a telephone.
Next, check out the best money apps to help you save money — for today or tomorrow.
Personal Capital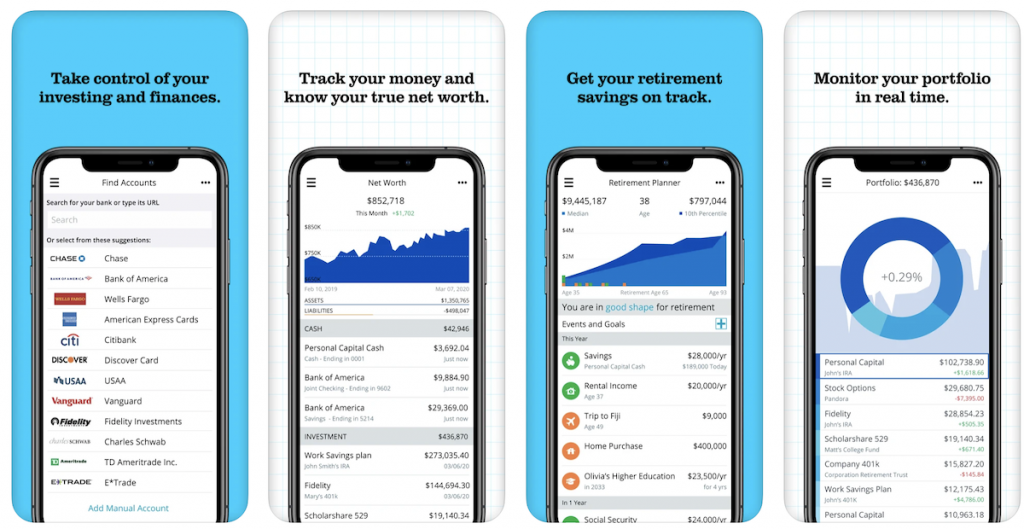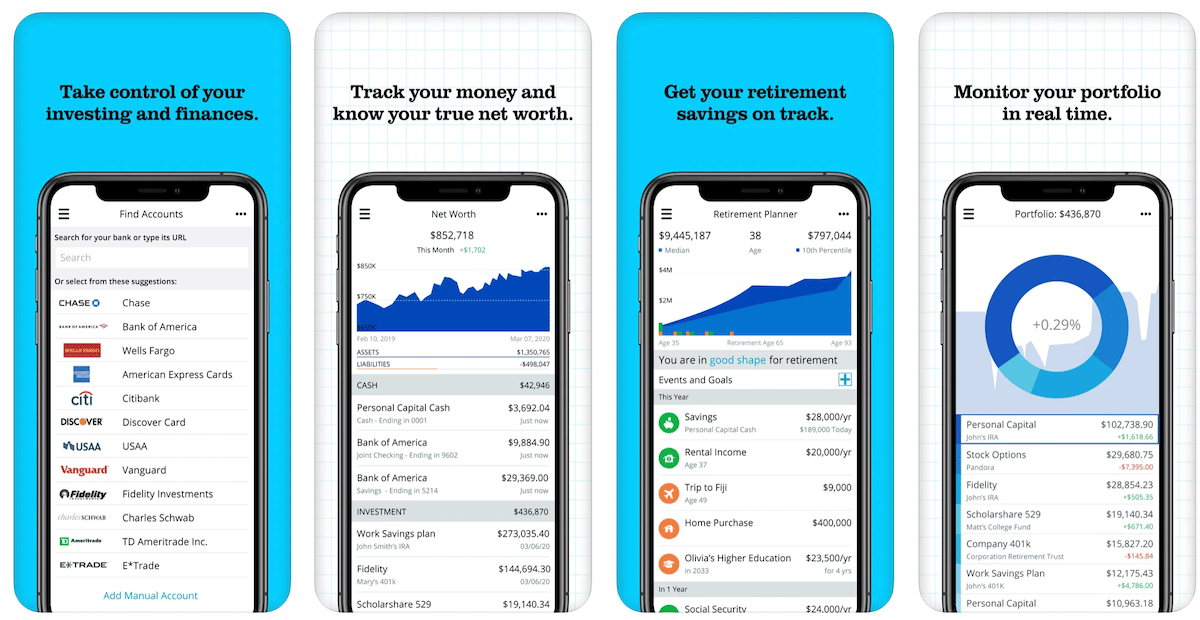 Personal Capital is committed to altering the financial management landscape. The company is a useful blend of technology and financial savvy. The Personal Capital app is an excellent example of how good things happen when technology meets finance.
Anyone can download the money management app to help take control of their personal finances – it's 100% free. If you want to track your personal finances on a minute-by-minute basis, using an app is a great place to start. It allows you to manage your spending, monitor investments, and avoid getting into debt.
Our Pick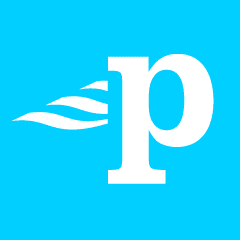 Capital One Shopping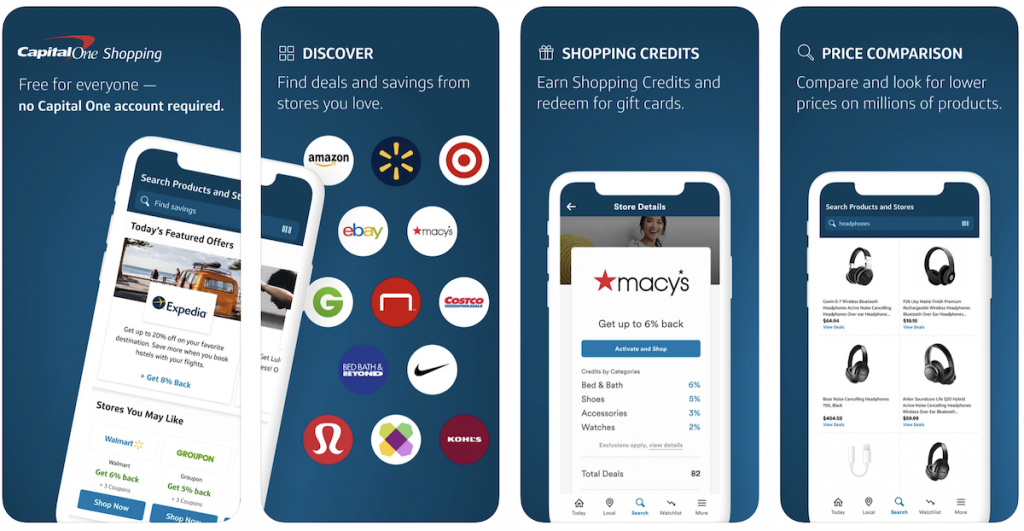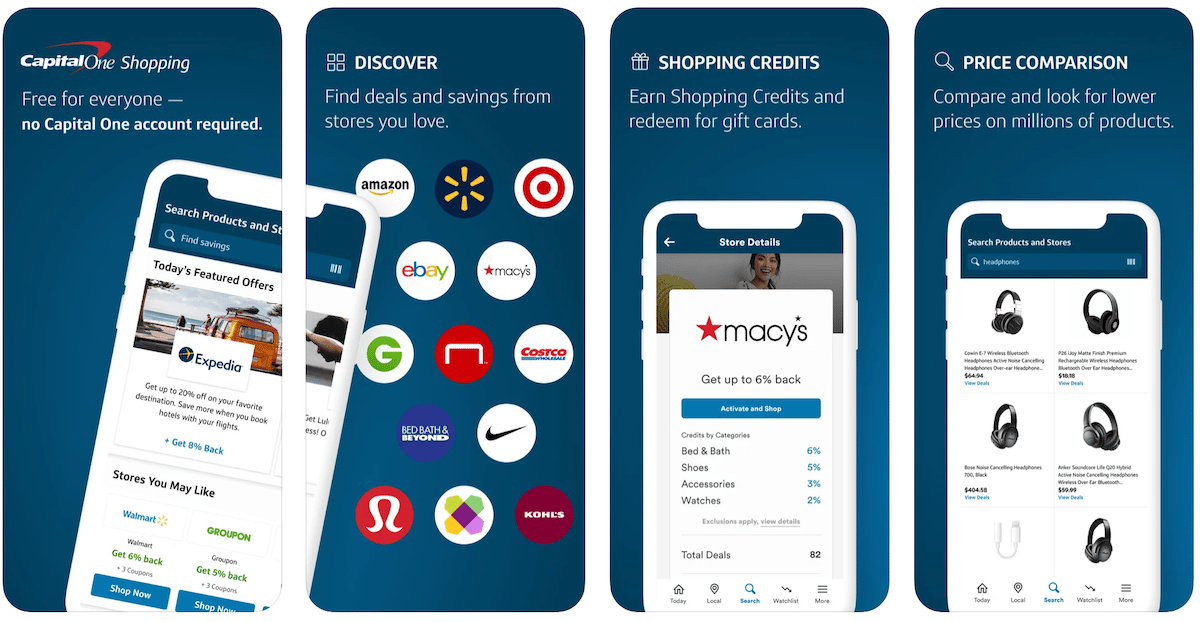 Capital One Shopping, like many of these, is 100 percent free to use. Once you create an account, you can shop just like you usually do at more than 25 well-known online retailers. With each purchase, Capital One Shopping keeps track of your receipts and lets you know if you've qualified for any retroactive refunds based on price drops, late deliveries and more.

Cushion
Cushion is a service that automatically haggles with banks & credit card companies, on your behalf, to get back the money you've been charged in overdraft fees, wire transfer fees, foreign transaction fees, minimum balance fees, and more.
New users typically get their first refund within hours of signing up. Cushion's service is waiving all kinds of penalties: ATM fees, overdraft fees, monthly service charges, wire fees, late fees, interest charges, and many more.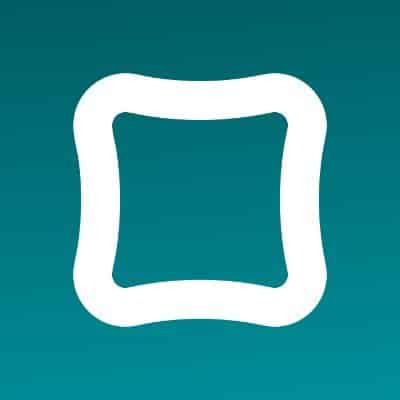 Cleo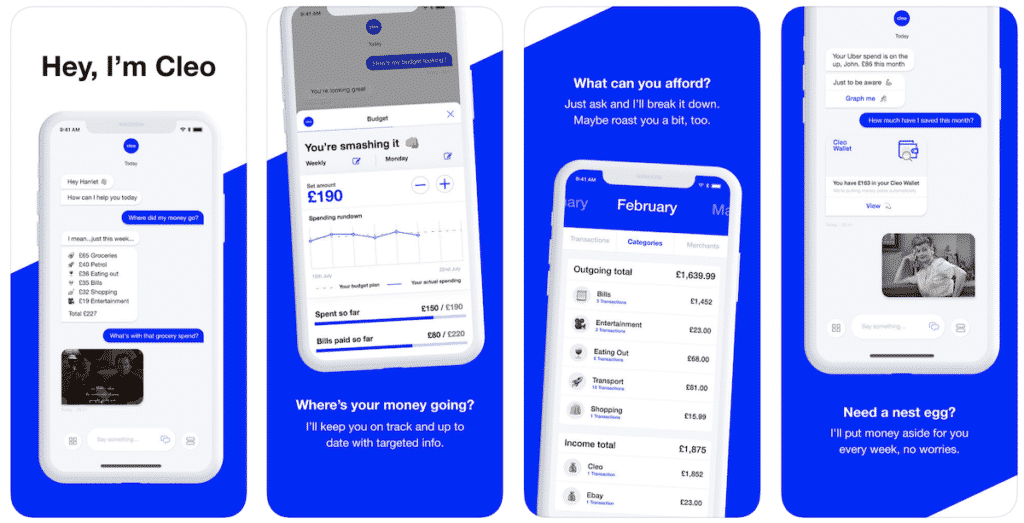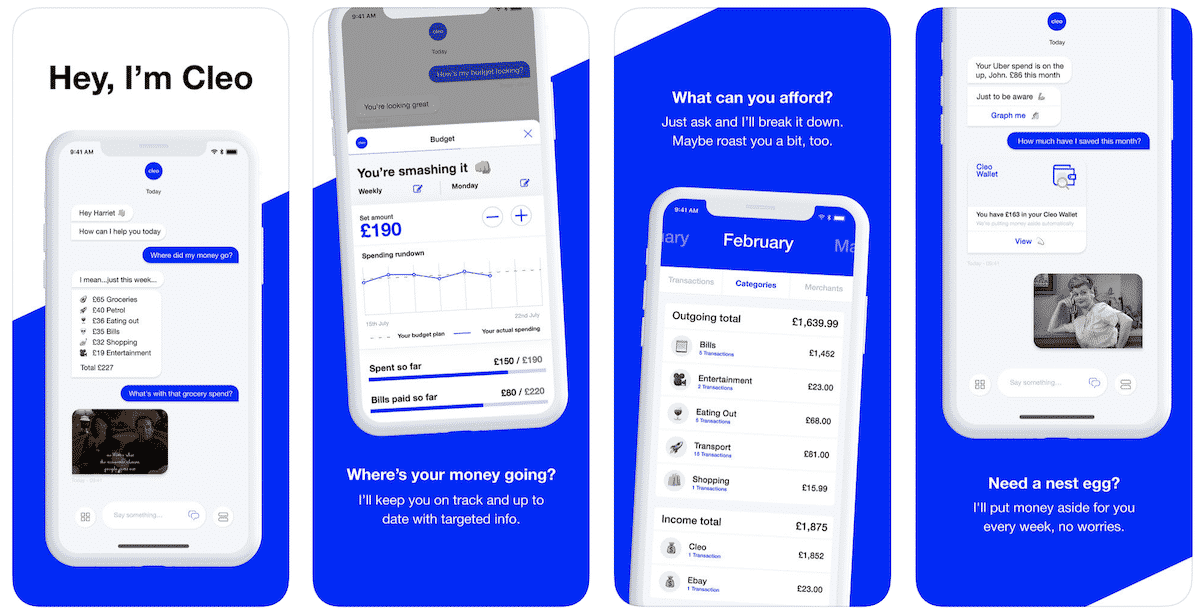 Cleo is an intelligent money assistant that looks after your money allowing you to better budget, save and track your spending. Cleo is not your bank, and she doesn't want to be. She doesn't want your money or to sell your data to the highest bidder. She wants to change the way you interact with your money.
Cleo combines data from your cards, savings accounts and even your PayPal into one platform. Ask Cleo "How much have I spent on Ubers this month?", or "Keep an eye on your eating out spend" and she'll be there to help.
She'll sass you when you're overspending and hype you when you've smashed your budget for the 5th day this week. It can also work as a payday loan app to advance you up to $100.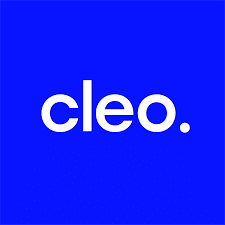 Cleo | A Money App That Doesn't Suck
You use Cleo to track your spending and make a budget. You link your checking account to the app, which scans your transactions and analyzes your financial habits. Spending patterns are identified by Cleo, as well as recommendations on how you should spend or save your money.
Start Saving Cleo Review
Best Online Savings Accounts
Did you know you can make passive income with savings accounts? Yes, I wouldn't think of a savings account as a good source of passive income but your cash should be getting something in return instead of just sitting in a checking account.
Online banks can offer over 20X more in interest — and consumers are missing out. The best high yield savings accounts offer a higher interest rate and there is absolutely no risk to your money (you'll actually earn 1% or more on your cash).
In Conclusion
To close, let's reflect on the fact that there's often no better way to get a handle on your finances than to find ways to spend less each month. To that end, there is no reason to not lower your monthly bills yourself or by using a bill negotiation app or service.
If they do, it means that you can save more money each money and then you can focus on ways to build more income streams through side hustles or passive income ideas.
Lowering your bills can not only help you save, but these services also can help change your mindset about money and provide valuable ongoing lessons about financial wellness that can keep you out of debt and on the road to saving more money for today and tomorrow.
Next, get yourself a great savings account and put that saved money to work! Millennials who want to open savings accounts can benefit from shopping around to receive the best interest rates, as well as pay the lowest fees for account maintenance.